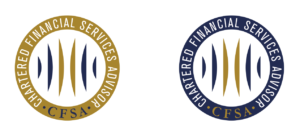 NEW Certification  » Certified Financial Services Advisor CFSA  »
NOVEMBER 14, 2023 – Our association is proud to officially launch the  » Certified Financial Services Advisors  » certification. This new brand created for financial services advisors, aims to raise awareness of our members' expertise and bridge the gap between the needs of the public and professional financial planning advice.
Since the '80s, commission-based financial advisors have adopted a multidisciplinary approach to meeting the public's need for integrated financial advice. However, the dichotomy between professionals focused on planning and those focused on selling financial products has created a pressing need for an approach more focused on a wider public space.
Flavio Vani, president of PAFSA, stressed the importance of providing personalized financial solutions for all consumers, who are often overlooked in the traditional financial planning arena. « The CFSA program will enable multidisciplinary financial advisors to promote multidisciplinarity. The advisor must hold the following certifications: full-service securities or mutual fund, financial security and group annuity advisor. This brand enables advisors to promote a holistic vision of personalized financial services, offering a comprehensive approach tailored to their clients' specific needs, while optimizing the choice of financial products, » he declared.
The CFSA program will offer comprehensive training tailored to the needs of the public and recognize multidisciplinary professionals who implement financial planning practices for their clients. PAFSA will work with expert educational trainers to develop partnerships, ensuring the quality and long term relevance of the program.
FLAVIO VANI B.Sc.r.i.
President PAFSA
To view view the official press release click here