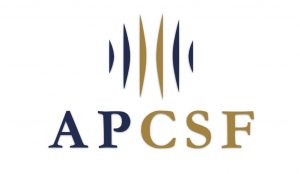 The current volatility of financial markets and the reported increase in the number of active aspirin day trader in Quebec have led the Professional Association of Financial Services Advisors (PAFSA) and the Council of professionals in financial services (CDPSF) to reiterate the importance of financial advice in general, and more specifically in times of volatility and uncertainty.
The risks are great for aspiring day trader and investors who, thinking they can take advantage of falling stock market prices, are trading directly online, without consulting financial services professional. Despite technology enabled market access and an increasing supply of financial products, product selection and decision making remains complex.
« While the speed and ease of trade execution can increase investor confidence in their decisions, it can also lead to sudden and significant financial losses, » said PAFSA President Flavio Vani. « Today's consumers are confronted with more risks and responsibilities, as well as a complexity of sorting through the information overload while navigating their way through it. »
« We invite Quebecers to be prudent and vigilant under the circumstances and to contact a financial services professional rather than face, alone and online, the volatility of the current markets, » added Mario Grégoire, President and Chief Executive Officer of the CDPSF. « It is true that the financial services sector will be going digital and transforming, but human interaction with a professional who provides informed and transparent advice will always remain a key factor of success. »  
For the PAFSA and the CDPSF, it is well known that investors who use financial advice accumulate 3.9 times more assets than those who do not consult a financial services professional(CIRANO, 2016). Financial advice also contributes to a better distribution of wealth and is likely to reduce the gap in the standard of living with the most affluent Canadians.
The Professional Association of Financial Services Advisors(PAFSA) is recognized as the professional association for the advocacy of all financial services advisors, particularly the 12,000 self-employed financial service advisors serving their client's multiple financial needs. Founded by advisors for advisors to preserve the sustainability of independent financial advice as a priority, the association's mission is to mobilize members to preserve and develop professional financial advice for the public.
The Council of professionals in financial services (CDPSF) promotes the advisory role of financial services professionals through education, development and skills enhancement. It also encourages consumers to increase their knowledge of financial health, while promoting ethical and competent values.